B L A C K S W A N L A N E – the prisoner
(click play below to hear)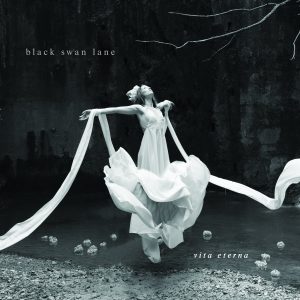 Brand New single/video "The Prisoner" from Black Swan Lane Since their brilliant 2017 "
under my fallen sky
" by atmospheric noise-rockers
Black Swan Lane
, co-founder and music-mastermind behind BSL
Jack Richard Sobel
, got right back to working on writing and creating new songs ahead.
Wah-la
! – new music is on the horizon BSL fans. On that note,
Wanderland Music Publishing
is ecstatic in declaring that
Black Swan Lane
will launch their highly-anticipated 8th studio album,
"Vita Eterna"
, accessible everywhere on November 26th, 2019.In the "NOW" though, FORKSTER is so elated and extremely honoured to present to you all the
debut single/video
release of
"The Prisoner"
by
Black Swan Lane
. It features BSL's
Jack Richard Sobel
on hauntingly good vocal skies, grooving low-end bass and his signature blended riff vaults admirable to the early ace "Kitchen of Distinction" mesmerizing music platform. It also carries throughout a superb indie pop-rock vibe to the comparable likes of
The Ocean Blue
. Fellow BSL's
Jason Monseur
incorporates 'steady and ringing' drum beat merit entirely. The song too includes deliciously smashing female vocal additions from
Krissy Vanderwoude
(gorgeously swaying vocal voltage during verses / angelic vocal shrills at the chorus points) and
Lauren Fay
( adjoining angelic vocal shrills at the chorus points), and if that wasn't enough legendary riff mastery was provided with trance-inducing 'roaring and soaring' delayed riff flights by iconic Manchester post-punk band guitarist
Dave Fielding
, from
The Chameleons UK
.
BSL is again displaying a 'captivating & gravitating' noise rock elegance alongside their signature shoegaze/dream pop music lights. In closing, the video for me is a stunning visual rendition of a person coming to the acceptance that a new beginning could be at the end of the very distant but yet then gaining light throughout for reaching towards in the reality of an afterlife existence and I gather from the setting it has been perceived from a prisoner's perspective within the physical building walls as well as his own mindset walls that steer only forth again to the prospering light force ahead. Exhilarating song and video, BSL 'champions' again! FORKSTER RATING: 10 out of 10!
I recently caught up with Jack and asked him, "Why did you pick THE PRISONER for being the 1st video off of your upcoming new BSL November album release and what was the entire visual thinking behind THE PRISONER?"
"That's a tough question. Everybody wants a single, but I don't write albums that have a single. I'll write twenty tracks and pick the top thirteen that I want to listen to over and over again. They all need to stimulate me and the listeners in the world. I hate albums that have one or two solid tracks and the rest are shit. I believe our last six albums have accomplished that – where every song could potentially be a single on the album. Some of the songs that get cut sometimes get a second chance on future albums and right now we have enough cuts to produce a b-side album in the future. I selected The Prisoner to release first because it delineates the entire idea of Vita Eterna (eternal life). As the years go by, you start wishing for eternal life and for the physical and mental pain to stop in your present day life. There is a great deal of private meaning for me, emphasizing being trapped and scared like a prisoner at times (metaphorically speaking). It also showcases several other great artists we got involved in the project including Dave Fielding (Chameleons UK), Krissy Vanderwoude (Whimsical), Lauren Fay (The Swansons) and Jason Monseur (Black Swan Lane). I also wanted to release a track, before the official release date, that most would identify with musically who may not have heard our last seven albums. The video is meant to be simple unlike others we have done. Walking as a prisoner, very slowly, down the prison corridor until you almost reach the light at the end. -Timothy John Forker, forksterocks.net

~WATCH HERE NOW~ The World Premiere Video "The Prisoner" by BLACK SWAN LANE
PRE-ORDERS FOR VITA ETERNA WILL START ON OCTOBER 23RD, 2019 FOR PHYSICAL COPIES OF THE CD. VISIT THE
STORE
TAB ON OUR WEBSITE blue always xx jack / black swan lane
Please give our BSL facebook page a like
https://www.facebook.com/blackswanlane
All BSL albums are available for sale at blackswanlane.com, wanderlandmusic.com or digitally on CDbaby.com and on iTunes. Albums purchased on our website are processed and shipped out the same day and come with a BSL guitar pic, sticker and signed postcard.
Thanks for listening and please spread the word and tell every person you know about BSL !!
Please do not copy or distribute this song

,
BLA CK SWAN LANE, the prisoner
© 2019 BMI • Wanderland Music Publishing, Inc. • EDEN Records Group
® All Rights Reserved. For Use By Permission Only.
23 Comments for Song of the Month